Blocked Drains For Over 28 years In Tooting

Blocked Drains Tooting cleared for a set price

0791 7852384

by Chris.
We have been carrying out drain clearance and cleaning in Tooting SW17 for over 28 years.
We cover the surrounding areas at no extra charge.
Balham,Wimbledon,Earlsfield,Mitcham,Streatham,Clapham,Wandsworth.
Blocked drains Tooting cleared for a set price over the phone so you know what your charge will be before we even arrive,we have been clearing blocked drains in Tooting and plumbers in Tooting for over 28 years and as a two man drainage company we offer a fast and reliable service that you may not get from bigger company's.
[prs_reviews_widget]
[prs_reviews]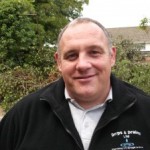 Drain CCTV Surveys / Drain Inspection Tooting / Drain Repairs
As well as clearing blocked drains in tooting, we can provide you with a drain CCTV inspection survey of your drains using our drain camera which provides a perfect picture and using our years of experience in the drainage industry to watch the monitor as the camera goes along your drain.
If any faults our found, we will advise you with our recommendations and advise on the best  way forward to repair your drain.
So if you have blocked drains in Tooting please give us a call  Chris 0791 7852384.
Thank you for reading my details.
We also clear blocked drains in/ Blocked drains Balham / Blocked drains Clapham /  Blocked drains Wimbledon
My reviews https://www.checkatrade.com/ChrisPetersPlumbing/Reviews.aspx
Blocked Drains Tooting SW17